Delivery
Orders can be collected from us or delivered directly to your store.

For collected orders over £800 there is a 5% discount.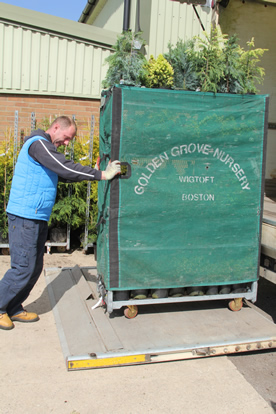 Delivery is FREE for orders over £800 (ex V.A.T.) in England and Wales.

For orders less than £800, there is a delivery charge based on delivery distance and size of delivery (minimum order of 1 Danish trolley).
For deliveries that fall outside of our free delivery area, a subsidised delivery charge applies.

Deadline for same week delivery is Monday 10am.
Most orders are delivered by our own transport or by haulage company on Danish trolleys or pallets.
Our sales team would be happy to provide you with a delivery quotation on your specific order.