Plant presentation and labelling
Plant presentation
Good plant appearance is essential for impulse sales and helps to create an impressive overall image for a retail outlet. To help achieve this, all conifers despatched, as well as plants on our Cash & Carry area, are cleaned and top dressed to look fresh, enabling plants to be transferred immediately to your sales area.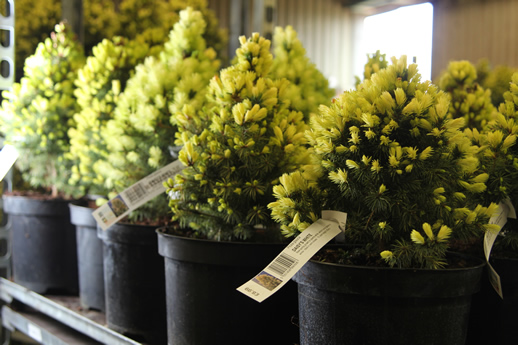 Labelling
Many garden centres opt for our tie-on labels priced at 8p per label. These can be customised to suit your needs and can be printed with
price
barcode
plant description
your centre logo
planting suggestions
Alternatively, we can provide a colour stick-in label where available or a white descriptive one.
Bed cards
Our range of bed cards, focusing on 60 of our best selling conifers, are a good way of helping your customers choose the right plant. Each design shows a colour photo of the featured conifer and a diagram suggesting suitable planting locations.
These are available for free - one for every £50 spent.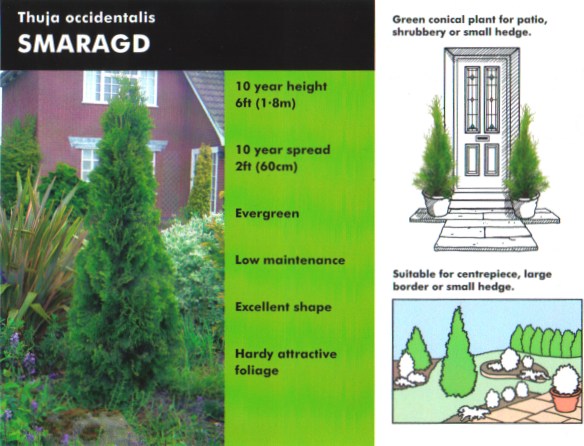 Conifer Four Packs
Ideal for impulse buys, this pack comes with four popular 9cm conifers, each individually labelled and rounded off with an attractive and colourful carry handle.